It's been a GREAT day. And you know what? Tomorrow might even be BETTER because there's talk that … WE.MIGHT.BE.COMING.HOME…TOMORROW!!!
Dr. Mello came in to find Maddie & Olivia in bed together. Maddie was playing with playdoh and Olivia was drawing with markers. Kind of looked like this: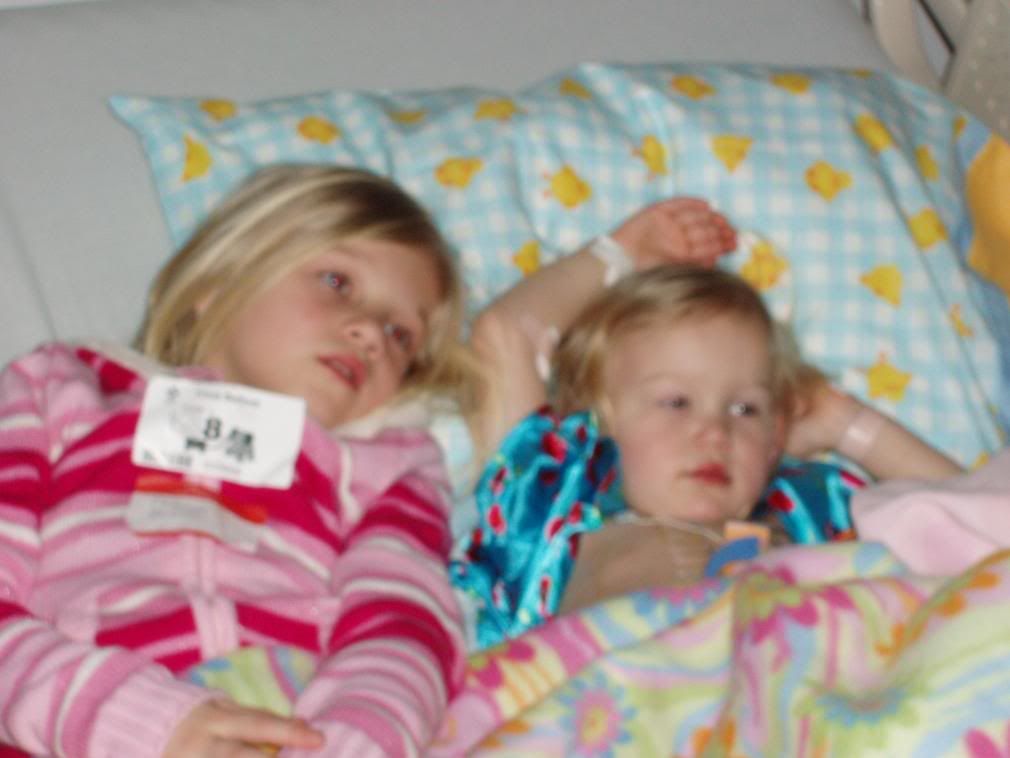 but with markers and playdoh. Note: this was taken yesterday
Dr. Mello is VERY pleased with Olivia's progress. Said if he weren't so conservative we'd be heading home today! (insert a fainting smile right here ;)). But he anticipates we'll be out of here either tomorrow or Tuesday at the latest!!!
Olivia and I had a good night. I got her to finally sleep around 9:30PM. She woke up around 4AM and after peeing and drinking more she watched Sleeping Beauty twice while I "snored" according to her ;). She ate mostly fruit for breakfast and then ate half a grilled cheese sandwich for lunch. Progress…
We went to the playroom after she walked about half the floor. She's having a great day. Took a nap while Arnie watched the UCONN game. Now is watching Garfield with Maddie and just hanging out.
So we're almost done. ALMOST. And I cannot wait to bring my baby girl home from the hospital for the final time!!!